We had a great month at STS! Rachel's post, PhDogs and their Graduate Students (Part 1), was an absolute hit and we look forward to continuing this series and exploring other PhD Pets! Anyone can contribute to future posts with this form. We expressed our love for Friend Love and shared several tips for supporting your platonic relationships. Meridith shared her #NEONdata: A Recap experiences and information on how you can sign up for the next series of workshops! This month's shared reads are best paired with optimistic thoughts of an early spring thanks to PA hero, Punxsutawney Phil. Let's raise a glass for Phil and springtime!
This article provides great guidance on how to deal with and mitigate representation burnout that comes from being the first, and often the only, person of a particular identity in a new space. This is also a necessary read to folks who want to support people dealing with this type of burnout.
This interview with Robert Bullard is a important reminder of the uneven burdens of pollutions in different communities.
What is environmental justice?
It's the principle that all people are entitled to equal environmental protection regardless of race, color or national origin. It's the right to live and work and play in a clean environment.


Robert Bullard
A detailed account of how rapid arctic warming can impact extreme weather across the mid-latitudes (ie: the Polar Vortex of last month).
A new study shows that genocide of the Native Peoples of America contributed to the Little Ice Age, as agricultural land became reforested. The implications of this are being applied to understand how reforestation may combat climate change.
All of the questions I had and hadn't even thought of answered about magnetic north! H/t Rachel's dad for sending this article our way. As this locations changes all of our navigation maps/algorithms need to be updated.
PhD candidate, Leela Dilkes-Hoffman, shares insights gained from comparing unpredictable trail runs to progress in graduate school.
This is a bit of a longer article, but it does an excellent job summarizing the state of the science around ocean acidification. Lots of folks know about global warming, and ocean acidification is the other half of that story. It's worth the 15 minutes to read the whole thing.
This article reminds me of a blog post written by the anonymous scientists Dr. Isis years ago, but that essay is apparently no longer on the internet. The authors of this piece do a really good job of outlining how a practice that, in theory, makes the scientific process more transparent, might actually have unintended consequences for underrepresented and early career researchers.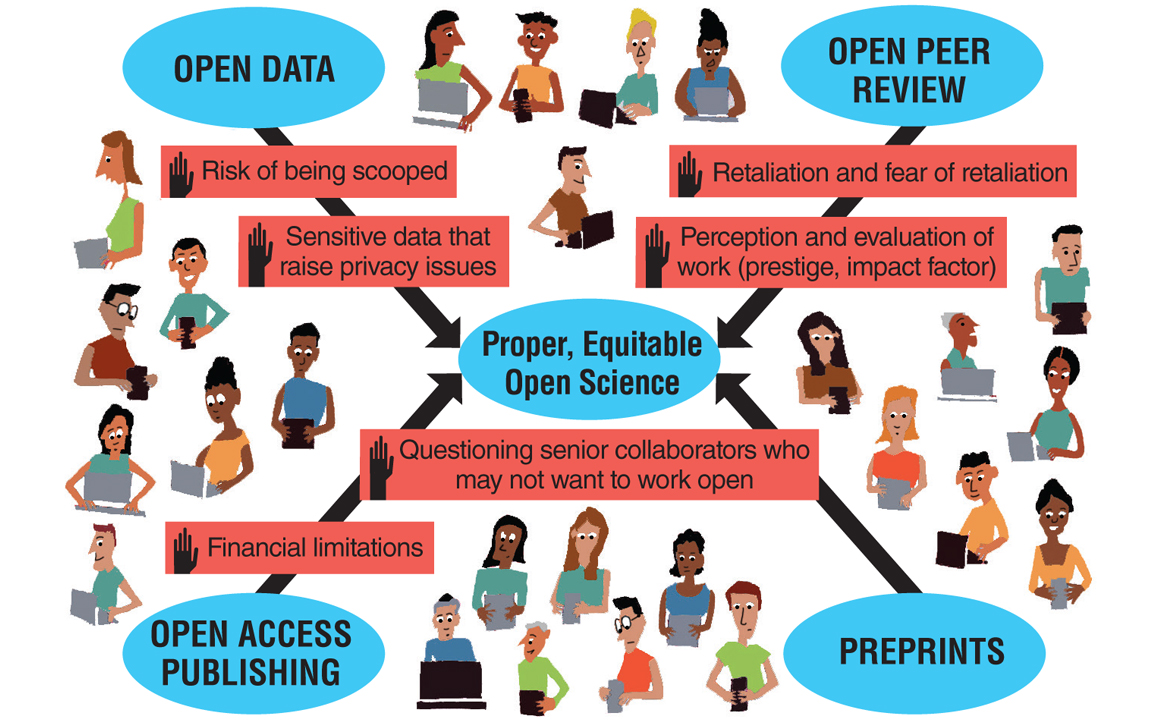 There are many valid reasons not to participate in an all-or-nothing approach to open science. Factors such as a scientist's career stage, employment stability, financial circumstances, country of origin or residence, and cultural context (including their race, gender identity, and ethnicity) may all create barriers to specific aspects of open science.

Open Science isn't Open to All Scientists
This is a great jumping off point if you want to understand more about the #MeTooSTEM movement. This article focuses on Dr. BethAnn McLaughlin who have done so much to champion this movement.
Climate change scientist Maria Caffrey is also no stranger to the dangers of speaking up and refusing to bend to demands/censorship on her research.
A Galapagos giant tortoise has been spotted! This species was thought to have gone extinct decades ago.

Dr. Wallace Broecker died earlier this month. He pioneered our understanding of how ocean circulation patterns interact with climate and he was one of the earliest champions of the idea of anthropogenic climate change.
This NY Time long read about women fighting for equality in big wave surfing competitions is inthralling, captivating, terrifying, and beyond rad. Very inspired by these women! Bonus Ted Talk:
I am very excited to start reading this online manuscript for Data Feminism. H/t to Lila Leatherman for sharing and inspiring.
Intersectional feminism isn't just about women nor even just about gender. Feminism is about power – who has it and who doesn't. And in a world in which data is power, and that power is wielded unequally, data feminism can help us understand how it can be challenged and changed.

Data Feminism, by Catherine D'Ignazio and Lauren Klein